Making sure your social media accounts remain secure is of utmost importance. Using weak passwords opens the door for various security breaches. Many people opt for using the same password for multiple services or websites, and with all the security breaches happening right now – you could lose your account.
That is why you should consider changing your Instagram password sooner rather than later. Luckily, whether you are using your laptop or mobile phone, you can change your password in a few simple steps.
So, to find out all the best (and easiest) ways to change your Instagram password, continue scrolling!
How To Change Instagram Password On Mobile
Changing the password is easy whether you are using an iPhone or Android. It takes just a few taps on your screen, and that's it.
First, you must open your Instagram app and go to your profile – the far right icon in the taskbar. Then, tap the hamburger (the icon with the three lines) at the top right of the screen.
Then, tap on Settings, find Security, and within Security, you will find Password and tap on that.
Then, you will be asked to enter your current password, along with a new, reasonably strong password. The app will ask you to enter the new password two times.
When you have done that, tap Save, and that's it!
How To Change Instagram Password On Desktop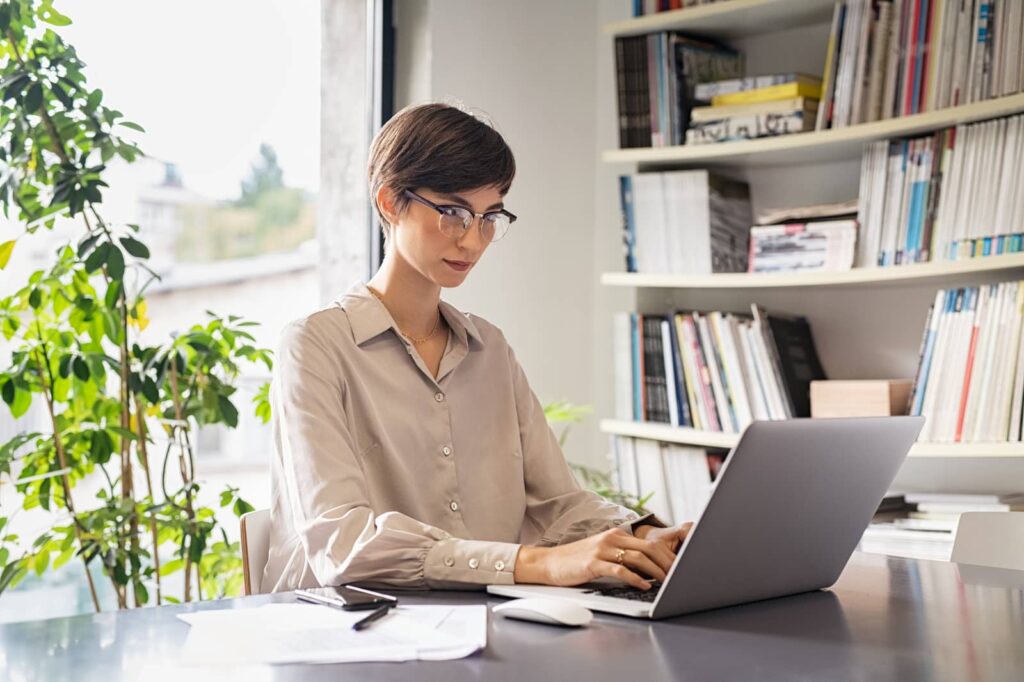 Luckily, if using a desktop computer is more straightforward, you can easily change your password there, too.
First, visit the Instagram website at Instagram.com and enter your login info if you're not logged in.
Then, click on your profile's icon and select Settings.
Then, you will see settings on the left side of the screen. Click on 'Change Password,' and enter your current password – when you're done, type in your new password twice.
When you're done typing, click on 'Save Password,' and that's it!
How to Change Instagram Password without Old One?
Losing your password can be incredibly annoying and, in some cases, even rather stressful. If you use your Instagram for work, it can even put you in trouble.
Luckily, there are ways to get back into your account – all you have to do is reset your password, following the steps listed below.
How to Reset Instagram Password on Mobile
Just follow the simple steps:
Open the Instagram app. If you are logged in, go to your profile, and tap on the hamburger icon with three stripes. Then, tap Settings, scroll down, and tap on Log Out.
When you see the login screen, tap below the bars on Forgot password?.
Then, enter your username, email, or phone number and tap on Next.
Instagram will send you an email or text to your phone – just make sure you know your registered email address.
The email will arrive shortly, and when you open it, you will see a blue bar that says 'Log in as [username].
Tap on that blue bar, and reset your password.
How to Reset Instagram Password on Desktop
The process is relatively straightforward, and there are two ways you can go around resetting your Instagram password.
The easiest one to do is:
Visit Instagram's page for resetting passwords.
Enter your username, email, or phone number to get the login link to your registered email address or phone.
Open your email, find the blue bar from your Instagram email, and follow the link to reset the password.
However, if you are logged in, you can follow the steps below:
Click on your profile picture on the top taskbar on Instagram.
Click on Settings, and then click on Change Password.
Below, in blue letters, you will see Forgot Password? – and click on that.
Choose Send Login Link, and follow the instructions in the email.
Now that we have covered all the important ways to change your Instagram password, let's talk about security. Two-factor authentication is no longer new in the security world, but it does a great job of keeping your information private online.
Two-factor authentication works well because it will prevent someone from entering your account even if they know your password or you suffered a data breach. They will need the second factor – which you can choose to log into your account – and you should ensure that you are the only person with access to it.
Why Should You Change Your Instagram Password?
Well, you should aim to change all of your social media passwords from time to time. Passwords exist for security reasons – and most social media platforms, such as Instagram, ensure that you aren't using a password you used in the past.
This protects your account from security breaches from hackers. If a hacker manages to get a hold of your Instagram password, they can access all your information – your messages, videos, and pictures you posted or sent to your friends. Of course, nobody wants to see their data leaked on the Internet, which is why changing your password occasionally helps.
Hackers use intelligent ways to trick people into giving their Instagram passwords – they can pose as Instagram employees or use various phishing scams to get access to your Instagram information. If you do share your information in any way, hackers can access all of your private information on Instagram, and in the worst-case scenario, you can lose access to your account forever.
Changing your password even if you aren't sure there was a security breach ensures you don't lose your privacy or valuable information.
How to Create a Strong Password?
Creating a strong password is something you can't sleep on. Weak passwords are called weak because hackers can easily guess weak passwords, use your Instagram account, and abuse your privacy.
The principal thing is – use phrases that are easy to remember. It's essential to g with something unique and not easy to guess. Hackers know about the weakest passwords, and they will try these passwords, so make sure you don't put in something obvious.
Another helpful tip is to avoid using any kind of personal information. Don't use your name, not even your maiden name, phone number, pet's or kid's names. If someone close to you tries to break into your account, they will likely try the names of your pets or children.
The best way to create a strong password is to use a combination of upper and lower case letters, numbers, and punctuation marks. If you struggle to figure it out, you can use the authenticator app to generate a random strong password.
Also, remember to have a separate password for each account you have. If you need to save your password somewhere – write it down and hide it from everyone well to maintain your privacy.
Do You Need Two-Factor Authentication?
Sure you do – everyone does. Two-factor authentication ensures that nobody with your password can enter your account – friends or hackers, as that person needs the second factor you have chosen yourself.
Activating two-factor authentication is pretty straightforward – it just takes a few minutes of your time to follow a couple of steps.
Open the Instagram app, tap on your profile icon in the bottom taskbar, and tap on the hamburger icon with three stripes in the upper right corner.
Then, tap on Settings, and tap on Security.
Find Two-factor authentication and select Get Started.
Then, you can choose how you will get a two-factor authentication code from an authentication app – which works even if your mobile data is turned off, or you can get a text message.
Choose the authentication app, tap Next, then Open, and Yes. Note that this can be a bit different with various authenticator apps.
Tap on the Instagram code to copy it, and go back to your Instagram code and paste it there.
Tap on next to set up your two-factor authentication for your Instagram account!
You will find below that there are backup codes that you can use when you cannot access the authenticator at the moment or have lost your phone. Remember to keep them in a safe place to ensure nobody else gets their hands on your two-factor authentication codes, as they can help that person enter your account.
Bottom Line
Lastly, changing your Instagram password is pretty straightforward – all you have to do is have a couple of minutes to spare and follow a few steps. It may take a short time, but it greatly benefits your security online.
Make sure to change your passwords from time to time, and use strong passwords. Another helpful tip is using two-factor authentication to ensure your account is safe from security breaches.
Contact us if you want to grow your Instagram followers with your extra-secure account!